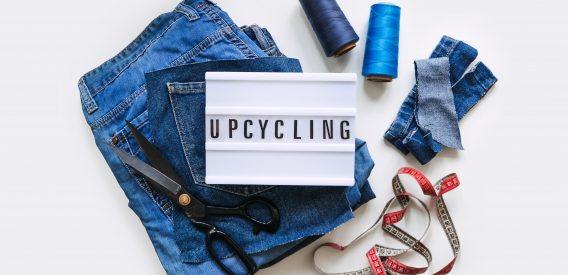 Here at Barna Recycling, we often find our customers wondering the best way to dispose of old clothes and textiles that have already seen their share of wear & tear. But don't worry, we got you covered. This blog has outlined plenty of sustainable ways for you to repurpose, recycle, and dispose of old textiles.
1) Shop Smart
Did you know that the textile industry is the second largest contributor to global pollution? (Source: mywaste.ie)
Every piece of clothing you own or use has undergone a complex manufacturing process that utilises a high amount of electricity, water, and energy sources.
When you choose to recycle & upcycle unwanted textiles, you save energy by reducing/ eliminating the need to make materials from scratch. Before purchasing a new piece of clothing, shoes, etc., always think if you need it and will you wear it.
2) Donate to charity
You can also donate clothes & textiles in good condition to local charity shops as there are often non-profits and charities that would be highly grateful for your donation. Generally, the proceeds from clothing sales in charity shops are used to support causes in your local area or community. Some organisations accepting clothing donations are Enable Ireland, Oxfam, NCBI, Society of St Vincent de Paul (SVP) and Liberty Recycling. The Irish Charity Shops Association website will help you to find your nearest charity shops & clothing banks near you.
Top Barna Recycling Tips:
When you donate clothes to a charity shop, you give life to your old clothes and provide financial assistance towards a good cause.
When dropping your unwanted clothes at a charity shop, familiarise yourself with other items they may accept for upcycling or re-selling, such as household goods, books, electrical items etc., as some of these shops also take things other than clothes.
When dropping off clothes, always look at what's for re-sale and help the charity by purchasing something on the same journey.
Be sure to check in advance if the charity shop accepts bedclothes & duvets.
It's essential to check in advance if heavily soiled or damaged clothes will still be taken in some banks.
Old clothing that cannot be re-used can still be shredded first and used for furniture stuffing.
3) Swap/hand them down
If you have used clothes & textiles in good condition, another idea is to passing them on to a friend or a family member if they might be interested in them. Remember to be honest about any damage and wash the clothes before you pass them along. Alternatively, you can also swap a few item with the ones closest to you. This way, you are giving your clothes a new life & everyone walks away happy with some new pieces they can add to their wardrobe for free!
Online platforms such as Facebook Marketplace & Depop also allow you to swap or re-sell your clothing.
4) Transform & Upcycle
With a bit of creativity, you can transform damaged/stained clothes into new items such as face masks, tablecloths, cleaning cloths, blankets, padding for chairs, bags, t-shirts, and so much more! You can check out Pinterest or some DIY YouTube videos for inspiration.
5) Civic Amenity Sites
If you feel you cannot do any of the above, you can always bring large volumes of your old textiles to your local civic amenity site or clothing banks near you. Some of our civic amenity sites will also accept any type of clothing, footwear, textiles, including blankets at selected civic amenity sites. However, an extra charge would apply for disposing of bedding and mattresses.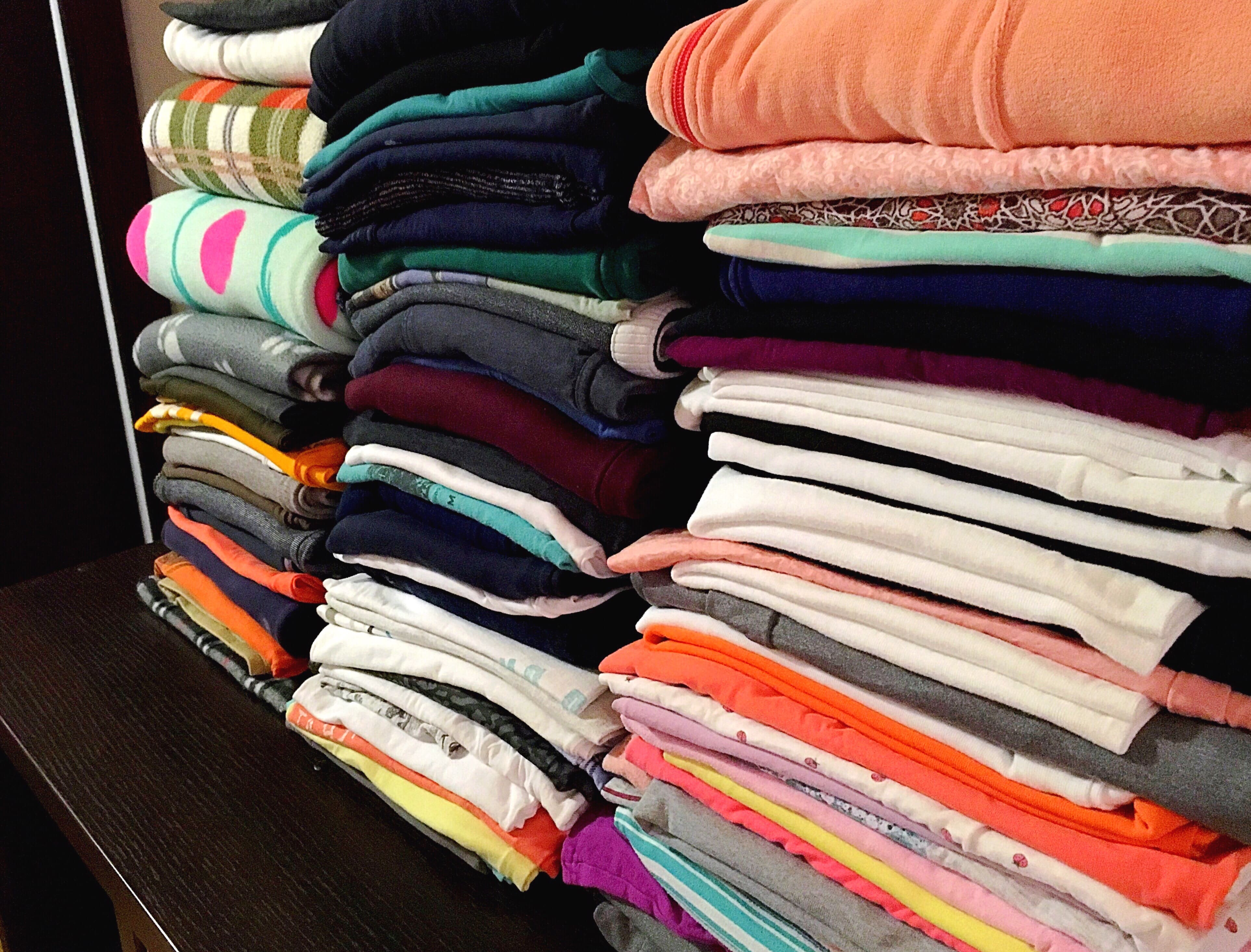 How does fabric get recycled?
After your clothes are collected from various points, the first step is to segregate them into wearable, unusable and usable garments or products.
Once the sorting is done, the textiles are shredded & pulled into fibres to form yarn. Other fibres may be added to the mix depending on the end-use of the yarn. The yarn is then re-spun to be re-used, either by being knitted or woven.
Any fibre that cannot be made into yarns is processed into fillings, such as insulation or textile filling inside mattresses.
If you're recycling polyester-based textiles, these are granulated into polyester chips. The chips are melted so that they can create new fibres for new polyester textiles.
In recent years the most popular method of re-using clothes is through charity shops or re-selling to second-hand shops.