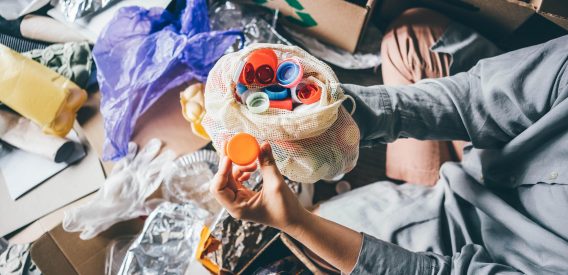 In recent years, there have been significant improvements in the technology used for recycling plastics in Ireland, which has resulted in the recent addition of soft plastics to the household recycling lists along with rigid plastic waste.
Making the announcement, Minister of State with special responsibility for Communications and Circular Economy, Ossian Smyth TD said that as of September 7th, Irish households can now place all plastic packaging waste, including soft plastics, into their recycling bin (blue barna recycling bin) as long as its clean, dry and loose. Here at Barna Recycling, we have curated this blog to help you understand what this change means for your household and the impact it will have on our environment.
Background
Currently, Ireland recycles less than one third (28 per cent) of all plastic packaging waste.
Irish Data from 2018 shows that out of the 264,000 tonnes of plastic packaging generated, only 82,000 was recycled. Almost all remaining plastic packaging was often shipped overseas to Europe for incineration or use by energy plants.
As stated by Waste prevention co-ordinator Pauline McDonagh & Minister of State for the Circular Economy Ossian Smyth TD, over the last few years, nearly €10 million has been invested into technological advancements for Ireland's waste management sector, resulting in a significant ramp-up of plastic recycling capacity in recycling facilities nationwide. These advancements include installing optical sorting equipment that can identify and segregate different types of plastic materials.
This new move represents an essential & positive step for managing recycling plastic packaging waste in the country. It will help put Ireland a huge step forward towards achieving the increased packaging recycling targets set by the EU.
What is soft plastic?
Soft plastic is any type of plastic that you can scrunch in your hand. This includes a wide range of objects such as plastic wrap on products – including plastic labels, bubble wrap, plastic packaging pillows, bread wrappers, sweet wrappers, crisp packets, and pasta bags. (Source: mywaste.ie)
Only rigid plastics, such as plastic bottles and food trays, were accepted in the recycling bin. Going forward, households can place all plastic packaging waste, including soft plastic, into the recycling bin as long as they're clean, dry and loose.
Allowing soft plastics into recycling bins would significantly simplify household waste segregation by eliminating any confusion over the various types of plastics.
You can always check What Goes in My Blue Bin if you are unsure of items that can be recycled.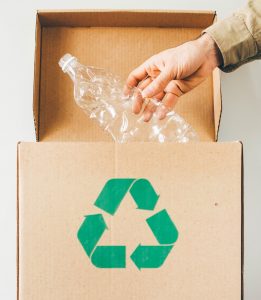 Barna's Recycling Process and Tips
Once your plastic waste is placed in the household recycling bin, our licensed bin men then collect your blue bins on the designated day and deliver the waste materials to our EPA licensed recycling facility.
 Once your waste materials are delivered to our facility, the recycled items are then sorted for processing on our picking line.
Here, the recycled waste is separated into six different categories such as paper, cardboard or hard plastics, glass, aluminium & steel cans.
As a result of new technology and upped investment, soft plastics can now be segregated in this same way with the use of advanced optical sorting equipments
 Plastics have a high energy content that can be converted to electricity, synthetic gas, fuels, and recycled feedstocks for new plastics.
The recyclable plastic & cardboard waste is baled & shipped abroad to be sold and recycled in European and other markets or used by manufacturers or energy plants.
Additionally, If you are looking to reduce the use of single use plastics in your home and not sure where to start you can have a read of our blog which outlines 8 steps you can take to start reducing plastic in your home today.
If you would like more information on where to dispose of certain items or would like to order a skip give our team a call today on 091 771619.