Using the appropriate tools can help you optimise the management of household waste disposal. And understanding the needs of our household customers, we have developed a mobile app to smooth household waste disposal management while providing professional, reliable, and environmentally friendly services. 
Benefits of Barna Recycling Household App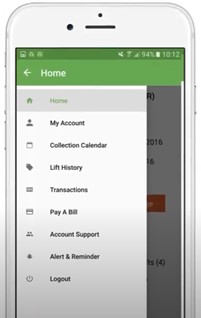 Barna Recycling household app features go beyond simply allowing you to see your bin collection history. Here are five key benefits of having Barna Recycling household customer app on your mobile.
1. Receive collection reminders
Never miss a collection day anymore. Sometimes we can get caught up in our busy daily routine and forget it's collection day or what type of waste will be collected. Barna Recycling household app sends you reminders about the collection, helping you to keep up with the calendar and avoid waste clustering.
2. View your collection calendar
Have easy and quick access to your collection calendar at any time. Our household waste collection calendar helps you sort your waste and organise bins for the collection day.
3. Account Support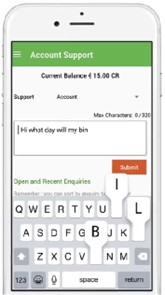 Need to sort out any issues or ask questions about your Barna Recycling account? Our household app also allows you to contact us and get account support without having to make any calls. Our customer support team will answer enquiries about your account, bin collections, and payment issues.
4. Pay & top up your account and view account transactions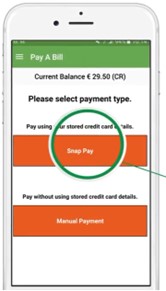 You can use our Barna Recycling household app to top up your account and pay your bills online. The option 'Snap Pay' allows you to pay your Barna Recycling bill safely with a click of a button. You can also view all your account transactions and keep up with your balance. 
5. Monitor the weight of the waste disposed
Avoid excessive weight charges. With Barna Recycling's app, you can monitor the waste disposed of and ensure you don't exceed the maximum weight per bin of 50kg. 
Have Access To Your Barna Recycling Account 24/7
Enjoy the ease of accessing your Barna Recycling account and take advantage of all our app's benefits. Download Barna Recycling app today and enhance the management of your household waste disposal.