We have had a small glimpse of that summer sunshine in recent weeks. The perfect motivator to get cleaning our homes inside and out to freshen them up for the summer months.
From sorting the attic to clearing out old clutter and mess in the garage/shed or even that one room that ends up being a dumping ground for all unused clothing, bed clothes, suitcases and other household items. We begin painting & decorating our homes. We tend to start striping every bed in the house to make use of the better weather and longer drying hours.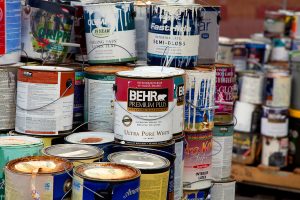 At Barna Recycling, we want to make your life easier. So, whether you have already started or plan on starting a clear out of your home then why not hire a skip. We find it is the easiest solution for our customers!