We have had a small glimpse of that summer sunshine in recent weeks. The perfect motivator to get cleaning our homes inside and out to freshen them up for the summer months.
From sorting the attic to clearing out old clutter and mess in the garage/shed or even that one room that ends up being a dumping ground for all unused clothing, bed clothes, suitcases and other household items. We begin painting & decorating our homes. We tend to start striping every bed in the house to make use of the better weather and longer drying hours.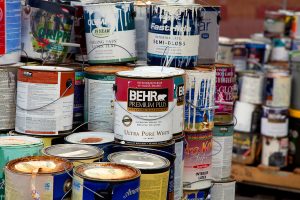 At Barna Recycling, we want to make your life easier. So, whether you have already started or plan on starting a clear out of your home then why not hire a skip. We find it is the easiest solution for our customers!
Do you find yourself asking what are the benefits of hiring a skip? Or wondering why don't I just try and squeeze all my rubbish in my waste bin? Should I not just go to my local civic amenity site?
We often get asked these questions by our customers and the answer is simple.
Hiring a skip makes the process of throwing away rubbish quick and easy. When you are clearing out your home, this is additional rubbish on top of your usual waste meaning it won't be long before your waste bin is overflowing.
When you hire a skip, you get all the mess and clutter out the door, into the skip and out of your mind quickly and effortlessly.  It's a one step process that makes the clear out as easy as possible – We can't say that deciding what to throw out is easy though!
When you phone our office, our experienced staff will advise you on the size of skip that best suits your requirements. Don't forget customers of Barna Recycling's household bin services can avail of customer discounts when hiring a skip.
Civic amenity sites are a great facility to avail of when you have only a few bags of rubbish but if you are having a big clear out from your home, we believe it is easier for our customers to just hire a skip.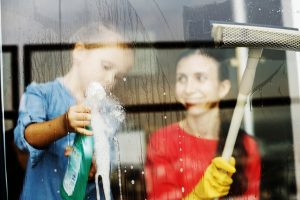 Hiring a skip is an easy process:
Choose a skip that suits your requirements.
The skip will then be dropped off to your desired location.
All you have to do is throw your rubbish straight in the skip and when you are ready for us to collect the skip just let us know.
We will then call by your house and pick it up and you don't need to think about it again! It's that simple.
When you hire a skip you also do your part for the protection of the environment, as we are responsible for the management of waste in an environmentally friendly manner.  The waste in your skip is divided up for recycling and proper treatment is carried out on the waste to ensure we work towards a cleaner and safer environment.
FAQ's
What's the lead time on delivery of a skip?
48 hours or less
How many days can you keep the skip for?
5 days, or we can drop the skip to you in the morning and take the same day if that's what you prefer
What's the average price range of a skip?
We have a range of sizes to suit your requirements with costs ranging from €240.00