*COMPETITION TIME! *
We are giving four lucky customers the chance to win up to 6 months of free service (up to the value of €190.00) by Downloading the New Version of the household App
Any customer who has downloaded and logged into the App from 1st December 2021 to 30th April 2022 will be automatically included in the draw. Winners will be notified via email.
With a range of new and improved features, the upgraded version of our mobile app has been designed to help you manage your waste and recycling needs.
For Android users: Simply uninstall the existing Barna Recycling App on your phone and search for Barna Recycling in the App Store and install the new version.
iPhone users, on the other hand, should notice an automatic update of their existing app to the upgraded version.
Below we have provided an overview of new features and updates of the mobile app for effective household waste management.
Key Features & Benefits of Barna Recycling's Household Mobile App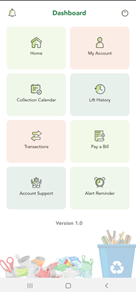 Improved collection reminders: make sure you turn on your notifications
View your collection calendar.
View your bin collection history.
Monitor the weight of the waste disposed.
Pay and/or top up your account and view account transactions.  Use Snap Pay to safely and securely save your credit card details to the App and pay your Barna Recycling bill.
Add Direct Debit details through Account Support.
Contact our customer support team through Account Support for any queries
Overview of New Features
Below is an overview of new features we have introduced as part of our latest upgrade.
Frequently Asked Questions (FAQ's): A new FAQ section is now available to provide customers concrete answers to their questions surrounding billing, payments, collection and bin queries and additional services.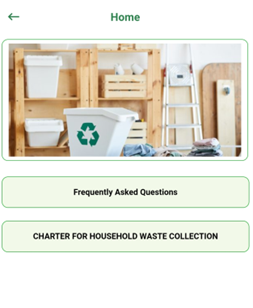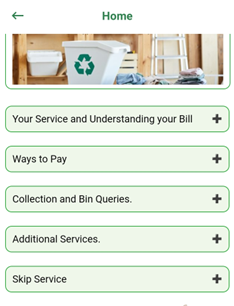 Update Contact details or address: We have introduced quick and easy steps for customers to update your details on the app. *Once updated it can take up to 48 hours to reflect on the app*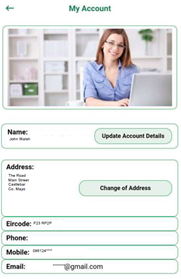 Customer Account Support
What would you like help with today? Find solutions to common problems or get help from a customer care agent. Contact us.
Logging In and Security
To login to the household customer mobile app, you need to have your Barna Recycling user account number and PIN ready.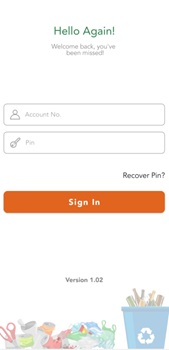 If you have forgotten our pin – you can recover it through the 'Recover Pin' option.
We have also added two-factor app authentication as another layer of security for our customers when accessing features and areas within the app that contain your personal or financial information. My account, Snap Pay and Support. This will require customers to confirm they are authorised to access the data listed.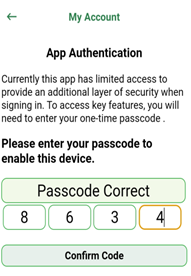 A One Time PIN (OTP) will be sent to either the email or mobile number associated with the Barna Recycling Account via SMS. Upon entering the OTP, the App will confirm if the Passcode is correct. Once the customer clicks on Confirm Code. They will now have full access to the App.
They will only have to do this once per device. If they download the App to a second device, they will need to enter OTP for that new device.