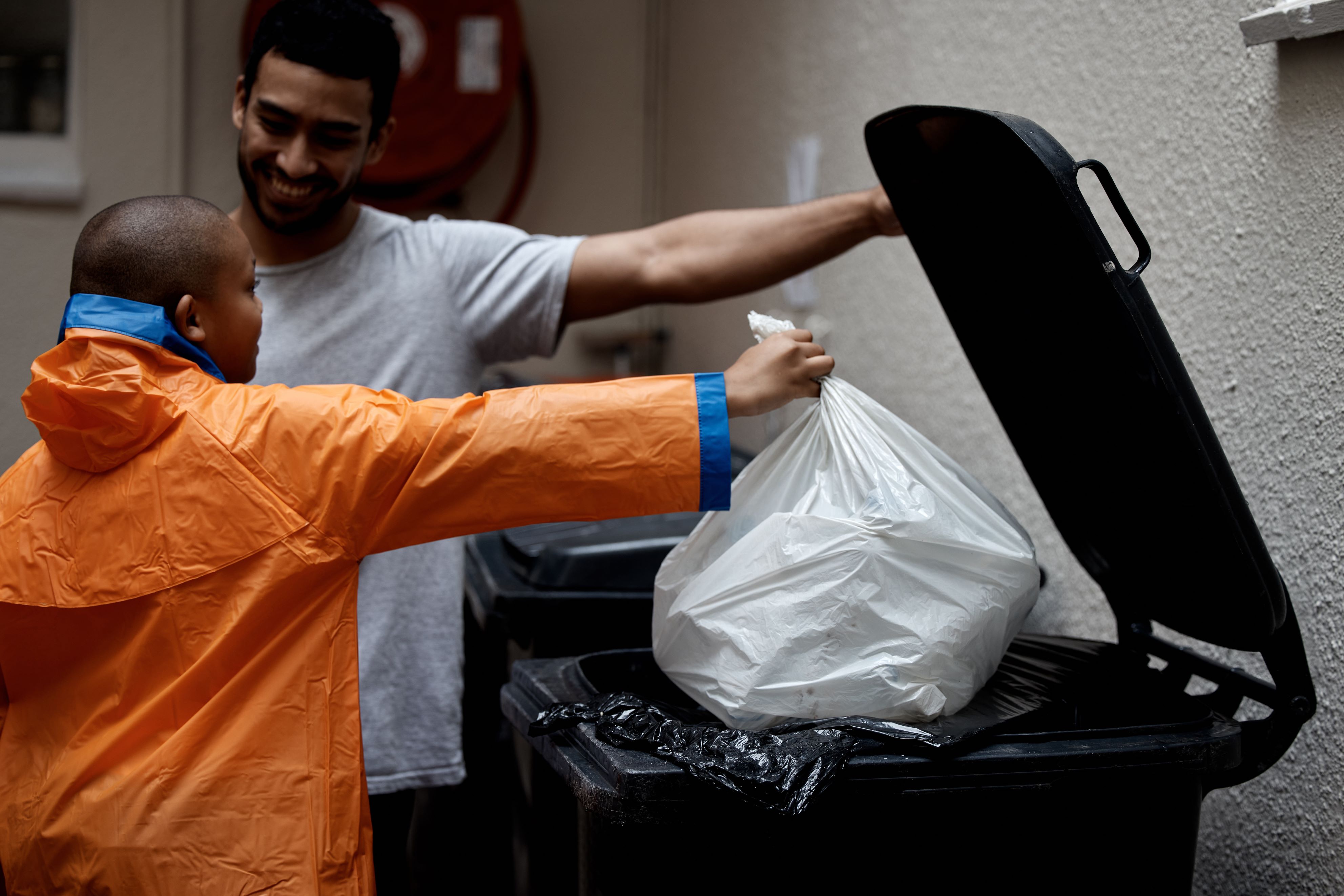 Spring has finally come, and we can't wait for the first glimpses of summer. If you are like us, you would agree when we say now is the perfect time to declutter and organise your homes inside out for the summer months. However, as you declutter your home, you might often wonder which waste items from your home clear out can be put in a general waste bin and which items cannot.
To help you get your home ready for summer, we have outlined a few tips and key information about what goes in the general waste bin. We have also outlined where to dispose of items that can't be put in a general waste bin and how to dispose of other more oversized items that won't fit in your household bins.
What Goes Into Your General Waste Bins
Generally, the black bin is for any waste items that you CANNOT put into your recycling or organic bins, such as:
Nappies
Ashes (Must be cooled and tied in a bag to reduce the risk of fire and dirtying the bins)
Tin Foil
Aero board
Contaminated & Wet Paper
Non-recyclable plastic
Food wrappers
It's also important to remember NOT to include any kind of liquids in your general waste bin and ensure you separate the packaging to segregate out the food waste and recyclable materials such as envelopes, milk cartons, and newspapers. This way, you are saving costs, maximising space, and making sure that you are not overloading your general waste bin.
The waste in your black bin is collected by Barna Recycling and processed to recover any recyclables. The remaining non-recyclable fraction is then sent for landfill disposal with energy recovery.
Items Not To Go Into Your General Waste Bin
Paint cans – You can bring them to a local Civic Amenity Site
Clothes – Clothes can't go in your waste bin but can be brought to a clothes bank or charity shop.
IT equipment and electrical goods – More commonly referred to as WEEE (Waste Electrical and Electronic Equipment), all electrical goods retailers must be registered as a producer of WEEE and will take back your old electrical equipment free of charge when you buy new goods.
Batteries – You can bring used batteries back to shops. Many supermarkets have drop off points to recycle batteries.
Glass – Should be washed and brought to your nearest bottle bank.
Duvets – Can't be disposed of in your waste bin, but they can be brought to your local Civic Amenity Site.
Bulky waste items – Old furniture, couches, mattresses, tables, and large household appliances that have seen the end of its useable life can be brought to a local civic amenity site near you.
Disposing Of Large Items That Can't Be Put In Your General Waste Bin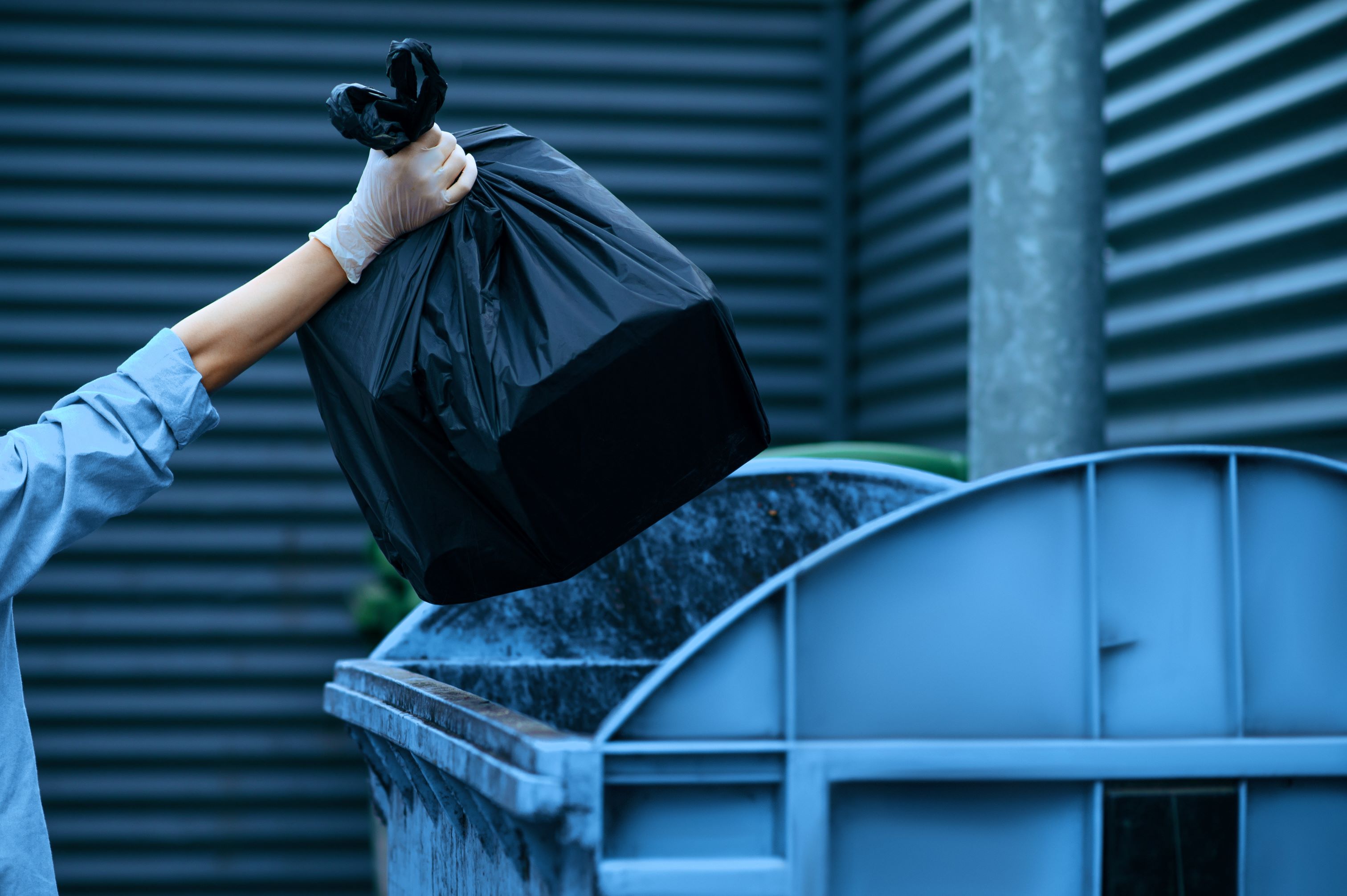 Hiring a Skip
You can consider hiring a skip for larger items that can't be disposed of in your general waste bin, which makes decluttering your homes much easier. At Barna Recycling, we have skips of all sizes, so you can be sure we'll have one to suit your needs and the space available to you – check out our handy skip sizing guide here.
Benefits of hiring a Skip
Here are top 3 benefits of hiring a Skip to dispose of large items:
You can keep the skip as long as you require it.
You have the convenience of not having to take large, awkward items in your car to the Civic Amenity Site.
If you are a Barna Recycling customer, you can get a discount if you order a skip from us. All you need is to have your Barna Recycling Account number handy.
Items that can't go in a skip are as follows:
Hazardous Waste: A significant rule that is often forgotten is that hazardous waste should not go in a skip. It can leak and contaminate other recyclable materials.
Asbestos: If you come across asbestos during a renovation project or a home clear out, this must be dealt with by a team of specialists and not put into a general skip.
Appliances: Other items that we find cause great confusion is around electrical items, especially large household items. Refrigerators, freezers, microwaves & cookers should not go in a skip but instead be brought to a Civic Amenity Site.
Oil or paint cans & Tyres
Solvents, fuels and batteries
Chemicals, flammable materials
Household waste includes food scraps, soiled nappies, and sanitary items.
Liquid Concrete
Find out where your nearest recycling centres might be located. If you have any questions on skip hire, do not hesitate to contact a member of our skip hire team at 091 771619.