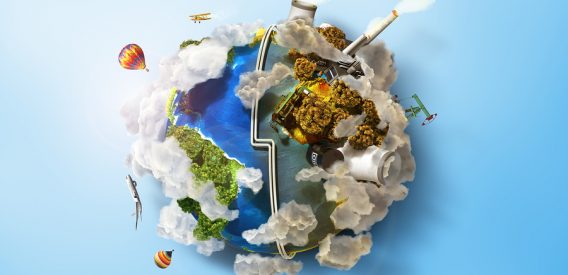 Minister for Communications, Climate Action and Environment Denis Naughten TD, announced earlier this month that Ireland has formally ratified the Paris Agreement on global climate change. Naughten described climate change as "the defining challenge of our time" and said "it is during our time that the obligation exists for us as a nation to take action".
The goal of the agreement is to keep the global temperature rise below 2 degrees Celsius compared with pre-industrial times. Recycling significantly reduces greenhouse gas emissions thus playing a very important role in tackling global warming.
Every Irish household produces around 1 tonne of waste every. By recycling, we can eliminate the need to handle, transport, treat and dispose of waste. According to a recent article on the independant.ie, just one glass jar recycled saves enough energy to run a TV for 15 minutes and 150 bottles can make a carpet mat. Barna Recycling provide lots of information on how to recycle household waste including  hazardous items. Read more on how to recycle hazardous materials on our blog here.
Ireland is now achieving 60% recycling collection rates for household Waste Electrical and Electronic equipment (WEEE). Using more energy efficient options will help save the environment. Although products like energy saving light bulbs help the environment and your electricity bill, they still contain mercury, which is a hazardous material that should be disposed of correctly. You can bring your used energy efficient light bulbs to your local Barna Recycling facilities.
We cannot emphasise enough how important recycling is for the environment and for your pocket. Understanding the recycling logo's on products as well as disposing of large and bulky items will all have a positive effect on the environment. Let's not put this issue on the long-finger, we need to act now to save our planet!
For more information on Barna Recycling's Recycling Centres or any other questions you may have call 091 771619.