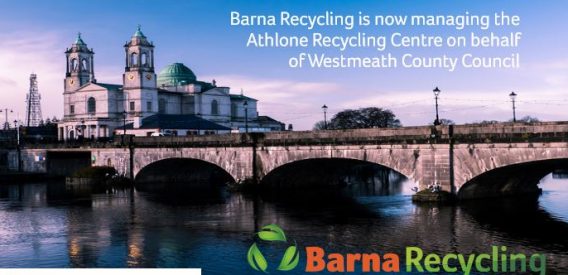 Barna Recycling recently won the contract for the recycling centre in Golden Island, Athlone. This has now added to the list of areas that Barna Recycling service. If you want to find out if we service in your area, please view our map here.
Barna are delighted to have won this contract and dedicate to promoting correct recycling practices at the centre. The centre will be open Monday to Saturday from 9am to 5pm, with last admittance at 4.40pm.
The recycling centre also takes in bulky waste such as suites of furniture, mattresses, etc. When it comes to disposing of hazardous waste at the centre, such as paint or aerosols, please contact Barna Recycling's head office by phone in advance of visiting, 091 771619.
There is a list of recyclable materials that are allowed at the centre, which should be followed on your arrival.
To find out more about what recyclable materials are allowed at Golden Island, please view here.