We have 6 civic amenity sites across Connacht for your convenience.
These sites are located in: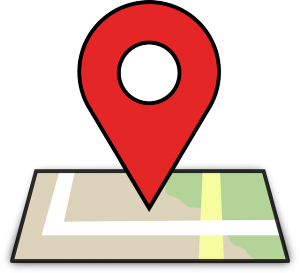 → Carrowbrowne Recycling Centre   
→ Clifden Recycling CentreTuam Recycling Centre
→ Ballinasloe Recycling Centre
→ Tubbercurry Recycling Centre
→ Golden Island Athlone Recycling Centre
If you have never visited one of our civic amenity centres before, we have created a short guide to give you a better idea of how the process works.
Arriving at the Civic Amenity Site
We have a member of the Barna Recycling team on hand at the entrance to all our civic amenity sites. Their role is to greet you on arrival and to identify the contents you wish to drop off. The items you bring to the centre are charged by the load and charges are based on the type of vehicle you have, not the quantity or weight of the items themselves.
For example, in Tuam a car full will cost you €3.50. The rates can vary depending on the size of the vehicle you have. Additional charges must be made for certain items while other items can be recycled free of charge.
Once payment has been made, you will be advised and directed to where the materials should be put on site. Should you need assistance please inform the team member at the entrance to the site and they will happily find someone to assist you as long as you don't mind waiting should they be busy. To avoid confusion our sites are well laid out and marked for each waste material.
Items accepted
The items accepted vary for each of our locations. Please be sure to call in advance or check our website for the full list of items accepted at your nearest centre.

Benefits of using one of our civic amenity sites
They are local and easy to access
A wide range of items are accepted, including hazardous materials
They are cost effective and cheap to use
They are clean and accessible
No odours
No rubbish on site
 Cater for small and large deliveries in the same location
Provide WEEE and Glass Bottle services free of charge
 Open on weekends to make them more accessible to all
We hope this guide has given you a good understanding of how our civic amenity centres work and we look forward to helping you at one of them very soon!
For more information on prices and site locations see here –  https://www.barnarecycling.com/our-recycling-centres/