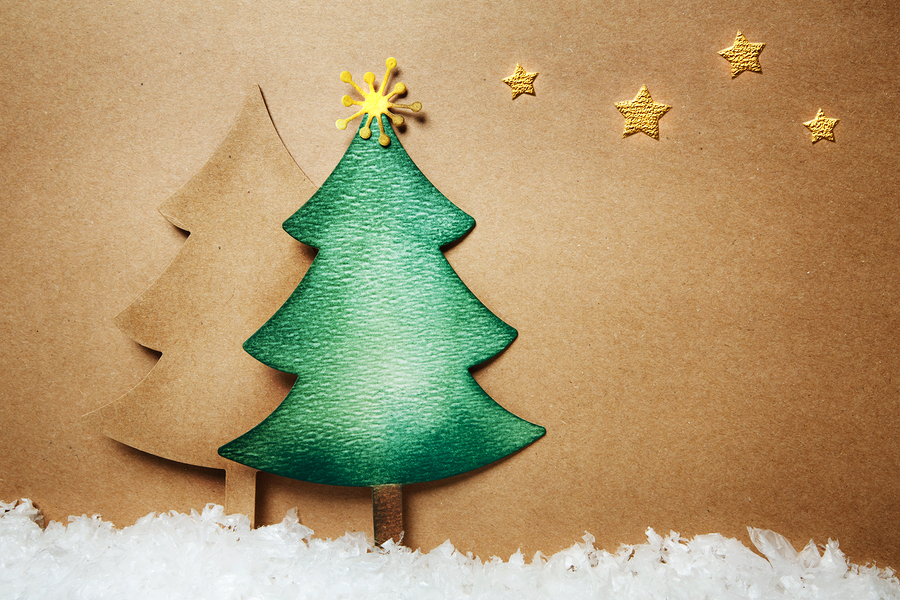 Okay so, the festive season is coming to a close. You've eaten enough turkey and cake to feed a village, and made enough New Year's resolutions to write a novel. The decorations have been taken down, but there is one last job to do… recycle the Christmas tree.
Artificial Christmas trees are manufactured to be used again, year after year. Most of them can be separated into two or three segment to be easily stored away for next year. But if you prefer the traditional real Christmas tree effect, remember that equally, real Christmas trees are 100% recyclable and reusable.
We have compiled a list of three easy ways to 'treecycle' this Christmas.
Replant
A Christmas tree can be easily replanted and enjoyed for years to come. Pot grown Christmas trees are ideal for replanting. Remember to water your tree over the Christmas season. When replanting you can keep it in the pot or plant it in the ground, whichever you prefer.
Re-use
Christmas may be over, but the cold weather certainly isn't. Why not chop up your Christmas tree and use it as firewood? Alternatively, you could get creative and make some ornaments. Design ornaments for the garden, Christmas ornaments for next year, or even a table and chairs! Wet Christmas tree chipping can be reused as fish food. A Christmas tree could be made into a handy bird feeder.
Recycle
Real Christmas trees are biodegradable which means they can be easily reused or recycled for mulch. County and City Councils across Ireland offer Christmas tree recycling services. Remember before dropping your tree off to the recycling centre remove all decorations, and unscrew stands. The real Christmas trees will be chipped into mulch which is used in local landscaping projects to conserve soil and keep plants healthy.
So, this festive season, remember Christmas trees are 100% recyclable, and reusable. Let's take small steps to kick off 2017 on an eco-friendly note, and remember a tree is not just for Christmas.
On behalf of all at Barna Recycling we wish you and yours a Happy Christmas, and Prosperous New Year.