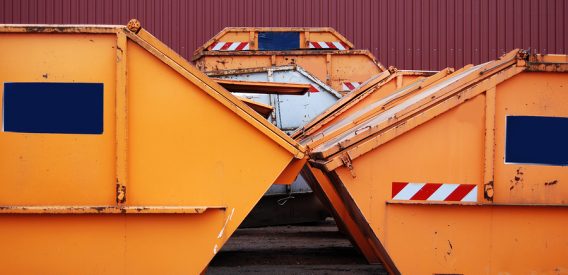 A recent news report from RTÉ has indicated that 160 containers of recycling bin waste was returned to Ireland from Rotterdam last month. The waste was en route to paper mills in China but was sent back due to contamination.   The waste was returned for containing a mix of paper, cardboard, plastic and other materials. The Department of Environment will be launching a public awareness campaign in the coming weeks to encourage further waste segregation.
We are happy to say that to date Barna Recycling has had no containers returned. This is in no small part due to the huge efforts taken by Barna Recycling's customers to recycle properly and that of Barna Recycling's employees who work diligently to remove non-recyclable and dirty items from the mixed recyclable material. We say thank you to our customers for following the recycling guidelines and encourage you to please help us to maintain this positive trend.
We would like to remind all households to continue to be vigilant about removing any contaminants from packaging by washing all items before they enter the recycling bin.   If you are unsure about what goes into your recycling bin, please check out our handy guide here.
Recycling effectively is essential if we are to protect our environment for future generations.  In reusing, reducing and recycling our waste, we are diverting unnecessary items from going for disposal. You may be surprised to learn that one contaminated recycling bin could result in an entire truck of otherwise clean recyclables being sent to landfill so every single bin counts!
Thank you again for your continued support.
If you have any queries, please don't hesitate to contact a member of our customer service team on 091 771619.