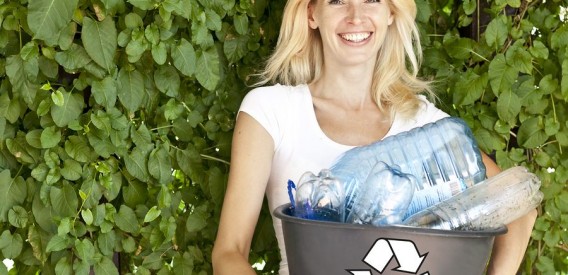 Tip 1 – Keep it Clean & Dry
The golden rule when it comes to using your recycling bin is to ensure items are clean and dry. Wet, dirty items such as cardboard, cartons and paper will dramatically increase the weight of your blue bin and are not suitable for recycling. One contaminated recycling bin can result in a whole truckload of otherwise perfectly recyclable items being sent for disposal. Think before you bin!
Tip 2 – Think Before You Buy
You can reduce the amount of packaging you throw away by shopping smart! Think about buying loose items such as fruit and veg instead of packaged items.  You could also use environmentally friendly refill packs of shower gel and shampoo, instead of hard plastic bottles.
Tip 3 – Reuse Storage Containers
Often many of the items we recycle could be reused again.  Consider reusing clean zip lock bags for food storage or utilising old take away storage containers to store leftovers in the freezer or fridge.
Tip 4 -Get Creative
If you have younger children, grandchildren or neighbours you could start an art and crafts box for them by storing read magazines, toilet roll inserts, empty tin cans and yoghurt containers. Perfect for a rainy day activity!!!
Tip 5 – Shred!
Shredded newspaper has multiple uses around the home and garden including kindling for a wood stove, bedding for pets, kitty litter or garden mulch.
Tip 6 – Donate!
One person's junk is another's treasure so think before you throw away! Books in particular are always welcome at charity or second hand stores.
Stay tuned for more handy blog posts on how to reduce your household waste!