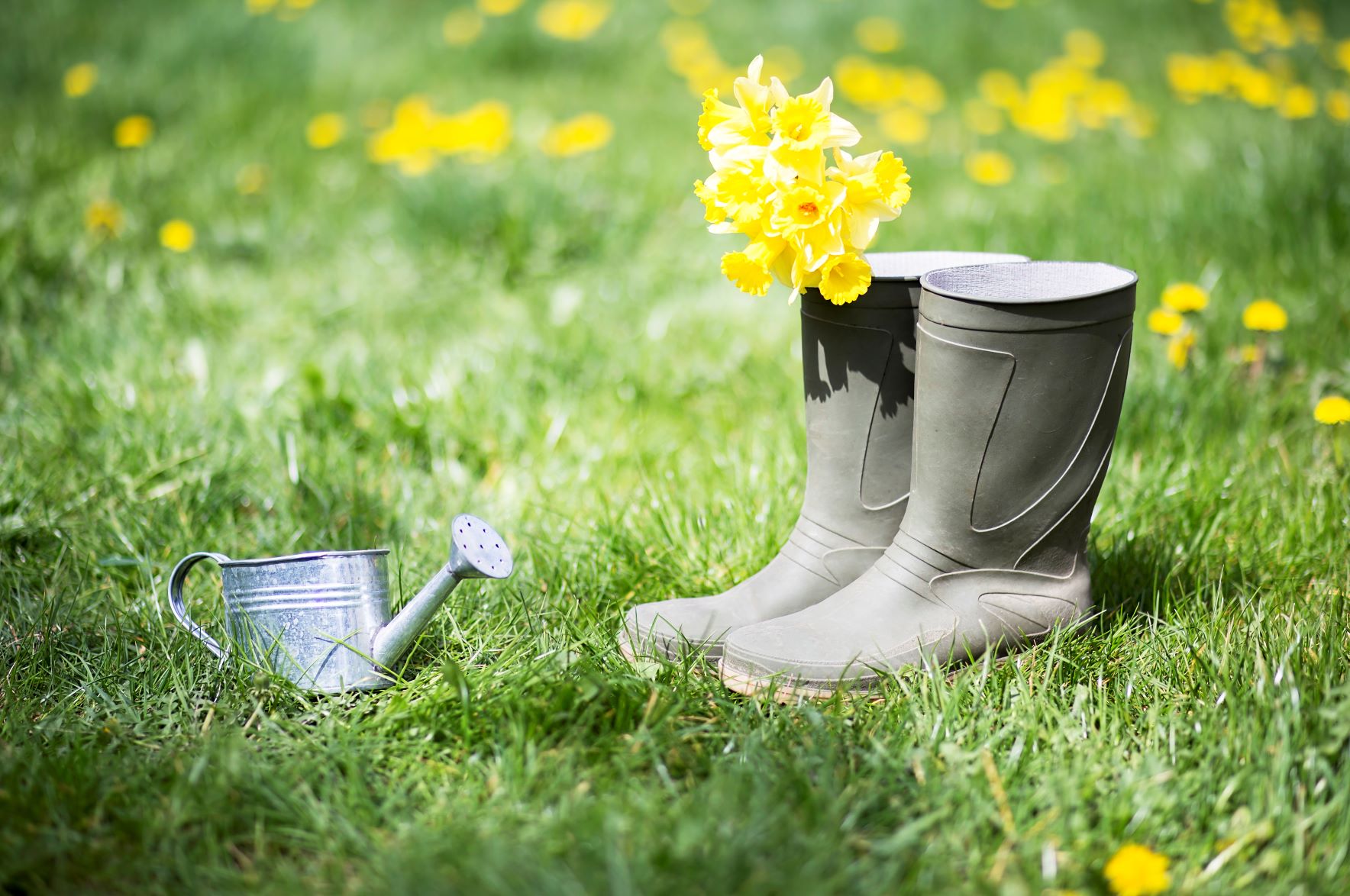 Summer is finally here, and with the longer days, the temperatures climbing, and the promise of bright sunny days ahead, our reliance on our outdoor spaces is likely to be a big part of our lives over the next weeks (and months – fingers crossed!).
So now that the opportunity is here for you to get those gardens and patios summer ready, it's also increasingly important to consider and understand what garden waste items are recyclable and how best to dispose of them.
In this blog, we'll look at the best ways to effectively get rid of garden waste while minimising its impact on the environment.
What is 'Green' Garden Waste?
The term "green" garden waste refers to organic materials generated from routine maintenance activities. Proper garden waste management is not only necessary for a well-kept landscape, but it's also a contributor to environmental sustainability. 'Green' garden waste is decomposable and consists of:
Plant trimmings and pruning
Lawn clippings
Leaves and twigs
Flower cuttings and deadheads
Vegetable and fruit scraps
Where Can I Get Rid of Garden Waste?
Understanding and effectively managing green garden waste is crucial for maintaining a healthy garden and promoting environmental sustainability. We have listed disposal options for you to consider when doing a garden waste clearance:
Composting at home is probably the best method of garden waste disposal. It is a fantastic way to get the final use of your organic garden waste since compost is rich in nutrients and great for your garden, shrubs, or even indoor plants. Here is a helpful guide to get you started on composting.
Grass Recycling. When mowing the grass in your lawn, you can choose to leave the grass clippings on the ground to decompose naturally. Once on the ground, the grass clippings become dry and decompose quicker, returning valuable nutrients like nitrogen back into the soil.
Brown Waste Bin. You can also dispose of your green garden waste by putting it in your brown bin. See our blog post on organic waste management and what can go into the brown bin.
Civic Amenity Sites. Alternatively, you can bring large volumes of your green garden waste to our recycling centres at Ballinasloe, Carrowbrowne and Cartrontroy Athlone.
Barna Recycling's Tips for Garden Chemicals & Liquids Waste Clearance
Garden chemicals and liquid waste would include weed killers, petrol/fuel for your lawnmower, pesticides and herbicides, fertilisers, and some plant foods. It is essential to store and dispose of these items correctly since some of them can be hazardous and very harmful to the environment. Always follow the instructions on the product label. Here are some best practices you can implement when doing your waste clearance. Not only will you witness a thriving landscape, but you will also make a positive impact on the environment.
Always try to use Garden Chemicals in full as opposed to having to dispose of leftovers. Be sure to get in-store advice on how much you need beforehand so that you are only buying as much as you need and not overstocking/overusing.
While purchasing these items, consider the recyclability of the packaging and see if environmentally friendly alternatives are available.
When storing these items, be sure to retain all original packaging and labelling, so you are aware of any expiry or use-by dates, which will assist in disposing of the item correctly.
ALWAYS remember liquids of any kind should NOT be included in your general waste bin.
ALWAYS remember NOT to mix chemicals for disposal under any circumstances, no matter how small the quantity. This can lead to the emission of toxic gases, which can be highly lethal and could lead to hospitalisation.
Alternatively, you can also check with your local civic amenity sites to see if they accept chemical items as part of their hazardous waste services. Please be sure to check our website for the complete list of items accepted at your nearest centre.
If the civic amenity site cannot take the item, contact a specialist hazardous waste company that may collect the item from you directly.
What to Do With Old Swing Sets and Garden Furniture
If you have an old garden swing or garden furniture still in working condition, you can consider selling it, passing it on to someone else or donating it to local charity shops. If they require disposal, you can bring them to your nearest local civic amenity site. Most wood, metal, and plastic furniture are all widely accepted and recycled at civic amenity sites.
See our list of civic amenity sites here.
Why Not Hiring a Skip?
If you have large volumes of garden waste or are undertaking bigger garden projects where you are completely redoing your lawn, landscaping, cutting or removing hedging, then hiring a skip would be the right option for you.
You can order a skip by calling our skip team on 091-771619 or enquiring through our website, where you can see the sizes available.
Say Goodbye to Clutter
Recycling garden waste materials promotes sustainability and reduces landfill waste. Barna Recycling's civic amenity sites and the correct green garden waste disposal using the brown bin offer convenience and ensure responsible waste management while promoting environmental stewardship and maintaining the beauty of your outdoor space.
Did you find this article helpful? Why not share with your family and friends? Use the links below to share this content on your Facebook or Twitter.