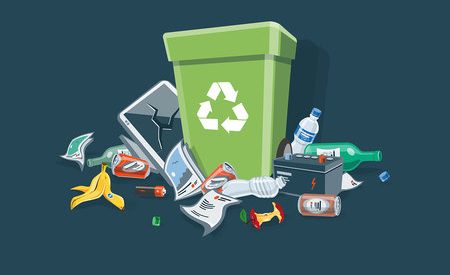 The good news is that 98% of people in Ireland recycle but are we doing it the correct way? Here are some tips to make sure all your recycling efforts are not lost.
Recycling Tips
First of all, make sure there is a recycle label on your rubbish item
Rinse food containers with water
Flatten and crush cardboard
Don't miss your collections days.  This will avoid a build up of waste and the possibility of waste being placed in the wrong bin.
No food waste, electrical items, batteries or clothes should be in your Barna Recycling black bin
For more recycling tips and information, read our other blog posts on 'Recycling in the Bathroom' and 'Recycling Big and Bulky Items'.