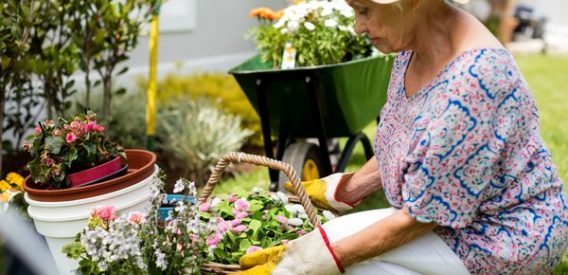 At Barna Recycling we know there can be some confusion around what items are recyclable and how best to dispose of them. Here we look at each item in detail:
Gardening Tools
There is a wide range of gardening tools many of us use on a regular basis such as lawnmowers, hedge cutters, spades, wheelbarrows etc. These items do become worn or just simply break over time. We encourage our customers to not just dump the item straight away, see if it is fixable first. If it is, you can decide to fix it yourself or pass it on to someone else who is happy to do the repairs. If the item is unrepairable then here are some tips on how to recycle gardening tools:
Anything that requires a cable, plug or battery can be taken to a civic amenity site and disposed of as WEEE.
Predominantly metal items can be taken to a civic amenity site for disposal as metal. Metal gardening items that you might have and that are recyclable include snips, shears, forks, clippers, shovels, rakes, trowels, spades, hoes, wheelbarrows, saws, and axes.
You will often find plastic versions of these gardening tools which are also recyclable at civic amenity centres.
Garden equipment that uses fuel should be emptied of all fuel or oil prior to disposal.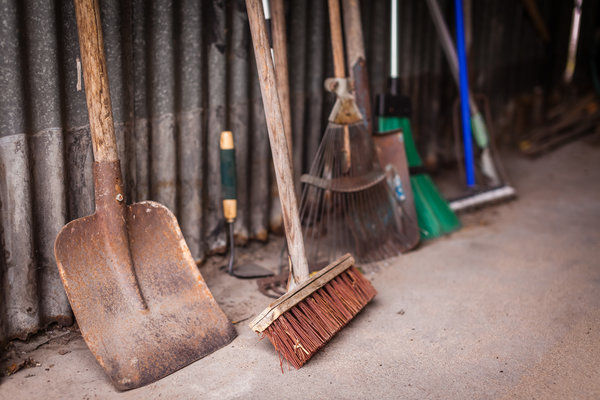 Sheds & Storage Containers
No matter if your old shed or storage unit is made of wood, steel, or plastic, it will need to be broken down before it can be taken away and recycled. Wood, metal, and plastic are all widely accepted at civic amenity sites.
When dismantling these large items, do take care and be sure to take off any metal screws, locks and handles as well as any glass or plastic windows. Pyrex glass is non-recyclable and should be disposed of at a civic amenity site.
If you are replacing sheds or storage items, many companies will now also take your old item away for disposal, so always be sure to ask if your local store offers this service.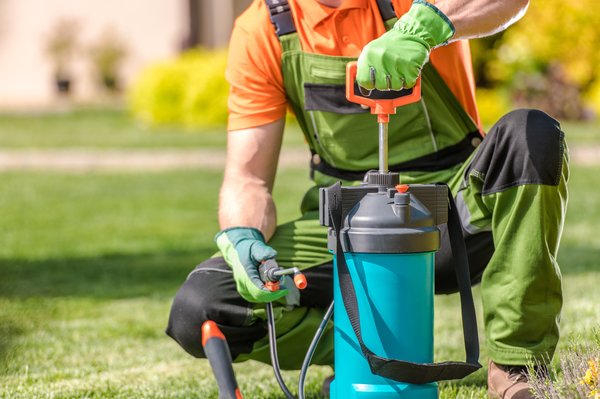 Garden Chemicals / Liquids
Many households will have various chemicals in their garden sheds or garages. These chemicals could include petrol and solvents, pesticides and herbicides, paints and related items, fertilisers, and potting mix. So, things like weed killer, some plant foods, fuel for your lawnmower and paint stripper.
Here are Barna Recycling's recommended tips on safely disposing of these items:
Firstly, it is important to know that liquids of any kind should not be disposed of in your general waste bin.
Do not mix chemicals for disposal no matter how small the quantity, as this can create toxic gases which can be extremely harmful and could lead to hospitalisation.
When storing these items, ensure you retain all original packaging and labeling as products must be identified so that it can be disposed of correctly.
Always try to use the chemicals in full as opposed to having to dispose of leftovers, this is an important point to note when purchasing these items. Always ask an in store expert for advice on the quantity you need if you are unsure.
Consider the recyclability of empty packaging when purchasing these products and seek alternatives where possible.
If the chemicals are extremely hazardous, check your local civic amenity sites to see if they accept the item as part of their hazardous waste services.
If the civic amenity site cannot take the item, contact a specialist hazardous waste company who may collect the item from you directly.
Paint cans should be used until emptied to avoid unnecessary waste, leaking and extra weight.
Use water-based paints where possible as it is less harmful than solvent based paint.
Dispose of paint cans responsibly, check your local civic amenity sites to see where they are accepted.
Paints are one item, that when not fully used are often just left in your shed or garage for future use. However, these are considered a hazardous item, so it is best not to leave them lying about where possible. If you have small amounts of paints left, try offering it to family and friends.
Civic amenity sites can be used to dispose of a wide range of hazardous materials but it is always important to call first to double check. When transporting such items to the civic amenity site, always ensure the containers are securely closed and that there is no risk of containers leaking or becoming damaged in transit.
For further information you can also download 'A Householders Guide To Hazardous Waste Prevention' from the EPA, where they aim to raise awareness of every day hazardous materials, as well as tips and advice about how to use and correctly dispose of these products.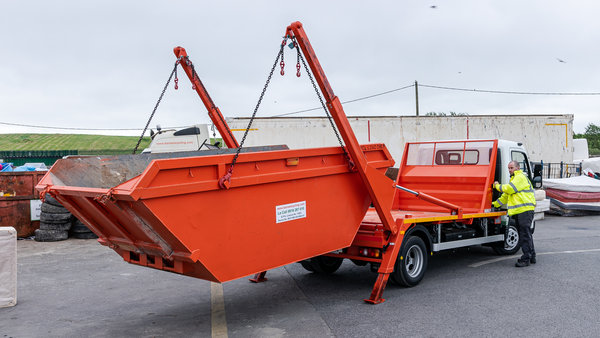 If you have large volumes of garden waste and hazardous materials, then perhaps hiring a skip is the right option for you. You can order a skip by calling our skip team on 091-771619 or enquire through our website www.barnarecycling.com/ our team will advise you on sizes and prices available.