We cater for the waste and recycling needs of a wide range of businesses such as:
| | |
| --- | --- |
| | Public Sectors & Local Authorities |
| | |
| | |
| | |
| | |
We offer high quality, sustainable and cost-effective total waste management solutions to our business customers. Looking at the specific needs & requirements of your business we then create a tailor-made waste management solution to suit.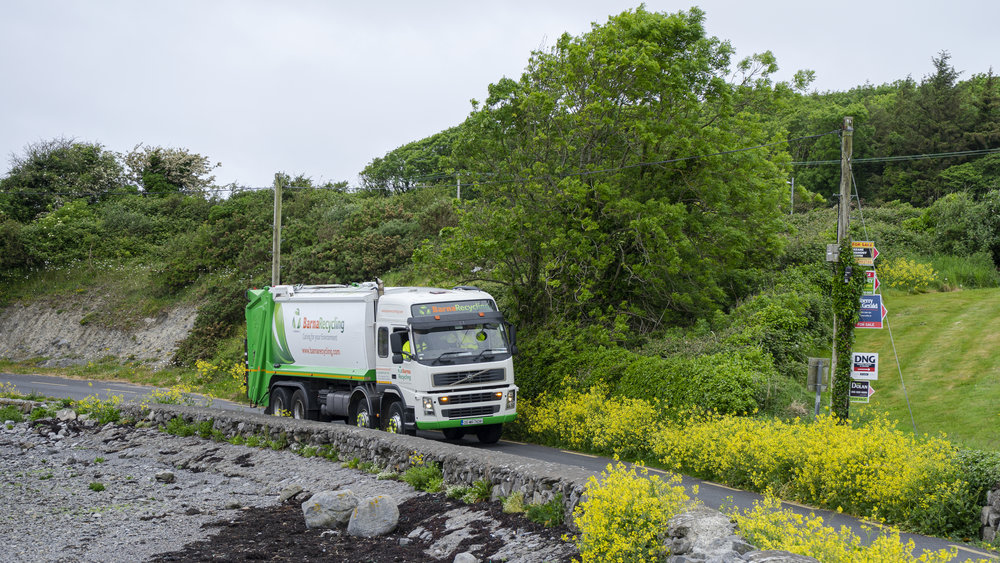 These tailor-made solutions include:
Waste Collection from compost to mixed recyclables to residual waste
Skip Hire from small 2 cubic yard skips to larger 35 cubic yard options, you can look at our skip options for business customers here.
Product & Document Destruction from confidential documents to metal products and objects
Waste Containers from wheelie bins to compactors to larger waste bins
Food Composting from bulk food waste to small quantity collections
Electronics Recycling from batteries to fridges and freezers
Septic Tank and Tanker Services from cleaning to emptying to drain unblocking
It is estimated that an office with 100 people produces on average 20 bags of waste a week. This would add up to filling fifty 1100L waste bins per year. Most of the waste produced by businesses is recyclable.
At Barna Recycling we take responsibility for your entire waste management requirements. From collection to sorting, to treatment to recycling and final disposal, we will manage each phase for you. Guaranteeing a professional and reliable  service to all business customers no matter their size. When you choose Barna Recycling for your waste management services, you can rest assured that all waste is managed professionally & cost effectively ensuring all waste is dealt with in an environmentally friendly manner with a traceability process in place. We have achieved ISO 14001 certification that ensures our high standards are consistently adhered to under a strict process of continuous improvement.
Office Clean Out Tips
We often get inquiries about waste services for an office clean out, here are some tips for undertaken an office clean up.
Have a quick chat on recycling awareness, the purpose of the clean out and steps that everyone can take to reduce waste in their everyday lives. Focus on the financial and environmental costs associated with waste production and highlight the potential savings to the company that could then be reinvested elsewhere.
Perhaps providing company branded water bottles and/or reusable coffee cups might be a good first step to encouraging waste reduction.
Create teams of people and designate them to a certain space. Whether that be a board room, kitchen, hallway etc
Make it fun, put on some music and perhaps have some light refreshments arranged for afterwards
Have designated bins for general & paper/recyclable waste somewhere that is easily accessible by all or designate a drop of point for all waste and have someone that then separates it correctly in to each bin.
Any cardboard boxes need to be flattened down and remove all Sellotape before putting it in the recycling bin.
Put measures in place to reduce future waste build up by suggesting that there are no individual bins at desk but rather a central waste disposal point with clear signage as to what items go in each bin.

 If you have too much to clear out, do not overfill the bins instead you could drop off bulky items, electrical goods or hazardous waste to your local amenity site. You can find your nearest recycling centre here.  If you wish to find out more about the process of using one of our amenity sites then read our blog on 'Getting To Know Your Local Amenity Site' here.
If you have any further questions about our business waste services, you can talk to us today on (091) 771619 and let us help you.