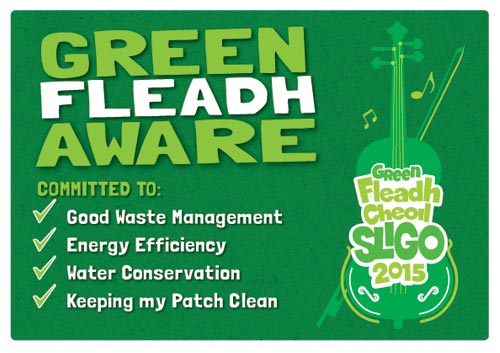 Congratulations to everyone involved with the Fleadh Cheoil na hÉireann, in Sligo, August 15th to 17th. The numbers this year have increased from the previous year, and the whole event was a credit to the organising committee.
As the providers of the Waste Management service, Barna Recycling were proud to be associated with the Fleadh. The volunteers from the Tidy Towns Committee did a wonderful job keeping the streets clean. The volunteers also guided patrons to separate their waste packaging as they disposed of it into the bins. The result of all this hard work meant the percentage of waste recycled this year has increased from the previous year. Well done to all involved.
Photo Caption: (L-R): Bernard Mahoney, Ken O'Neill and Hubert Keaney from the Sligo Tidy Towns Sustainable Waste & Resource Management team.