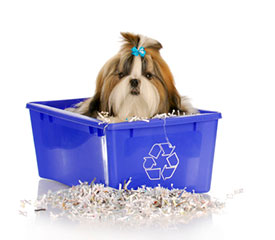 Animals are a man's best friend….or so the saying goes. Why not try out some of our 'Funky Recycling Ideas for your Pets' and do your bit for the environment while you're at it!!
Tyre Tired!
Old tyres can be recycled and used again as a dog or cat bed.  Adding a cushion or blanket into the tyre will give them a sturdy bed and keep them warm on the cold nights. You can also paint the tyre for that personal touch!
Cosy Kittens
Why throw away old jumpers the when they can be used to create a comfy bed? Use an old cushion, and wrap the jumper around it like the picture below to make a cosy bed for your pet, the fluffier the better!
T-shirt Tearaway
An old t-shirt wrapped over a water bottle makes a perfect dog toy, especially for puppies that like crinkly sounds. Oh and it saves your shoes and slippers being munched on!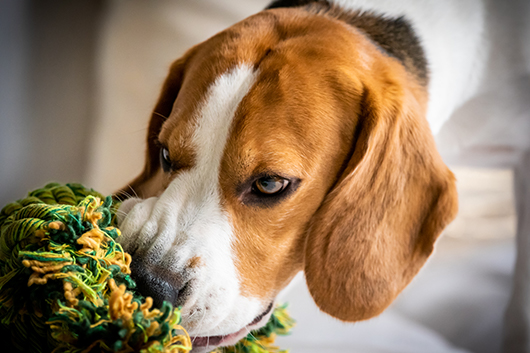 Peek-a-Boo
Cardboard boxes and cereal boxes are ideal to keep pets entertained. Try hiding their favourite treat in an empty cereal box as a fun game, or hold on to unused cardboard and create a resting place or bed for your pet.