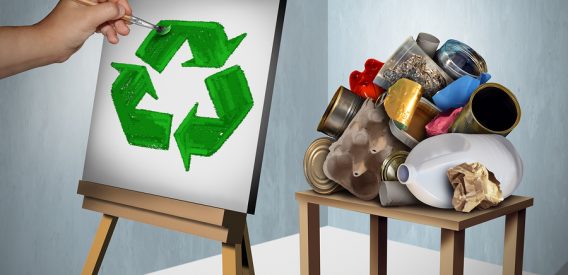 If you're the type of person that finds it hard to stick to a New Year's resolution which involves giving something up, then why not do the opposite and do something new instead. This usually involves taking up a new hobby, starting a new sport, or treating you and your partner to dining out once a week, but we like to think a little more outside the bin….. I mean box!
When you think about it, the amount of stuff we throw in the bin every day that could be potentially useful is so wasteful. It's just habit, we don't think of the opportunities for making something unique every time we throw a milk bottle in the bin. However, there are lots of people out there who are using their imaginations, so we've come up with a selection of eye-catching ideas to give you some inspiration to get creative in 2017.
To kick things off, check out these ideas for a DIY light using those empty wine bottles that might still be lingering around after the Christmas, or for those of you whose Dry January hasn't gone to plan! Glass is made from readily-available domestic materials, such as sand, soda ash, limestone and "cullet," the industry term for furnace-ready recycled glass. These materials are mixed and heated to a temperature of 2600 to 2800 degrees Fahrenheit and moulded into the desired shape. Sounds like a lot of work to go into something that usually gets thrown away, so why not get creative with your empty bottles.
Sticking with bottles, but this time plastic ones. Not only is this a simple idea that can be used for a variety of different things, it's also one that you can get the kids involved in. Save that next 2 litre bottle of water or juice that you would usually throw out and turn it into a funky new plant pot, or somewhere to hold all those loose colouring pencils.
Next, take a look at this candle which you can make in 3 easy steps – all you need is an empty tin can, a touch of black paint, and a touch of imagination! Simply use a leaf as a stencil when you're painting the can and you'll get this simple but beautiful finish. Oh, and it will also save you the €30 you were going to spend on your next Yankee candle!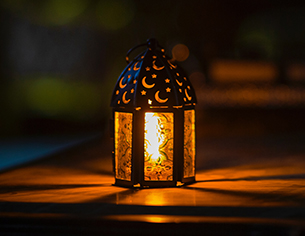 And last but not least, a waste bin made from waste….how ironic! Look at this unique and creative bin made from a variety of different coloured paper.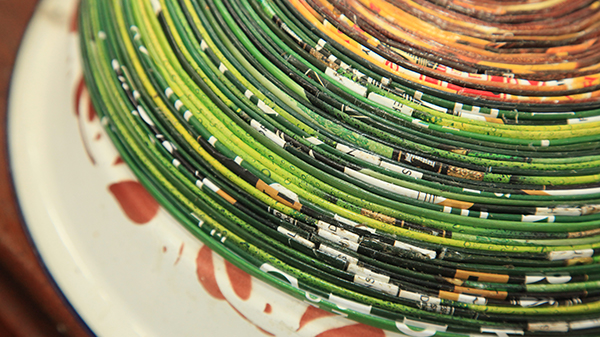 These are just some ideas to try and get the creative juices flowing. The amount of opportunities for making DIY arts and crafts, be it for yourself or as a present, are endless. We would love to see your recycled creations, so don't forget to email us your pictures at info@br.com.