Here is a list of the most common household hazardous waste materials:
Waste Paints
Aerosols
Household Batteries
Garden Products (herbicides, pesticides, fertilisers)
Oils (cooking or engine)
Fluorescent Tubes / Bulbs
Cleaning Products
Household & Beauty Products
How can you limit the need to dispose of or store unwanted hazardous waste?
Only buy as much as you need, don't overstock
Completely use all contents within containers.  Most of the packaging is recyclable when completely empty
Take more notice prior to purchasing about what the products are and if more environmentally friendly alternatives are available
Be aware of any expiry or use by dates when deciding on the size of container to purchase
Consider the outer packaging when purchasing these products try to buy products with the least amount of packaging where possible
Education – use the internet, local authority or waste provider to find out more about these products and the correct disposal prior to purchasing
Barna Recycling's Top Tip
It is often the smallest and simplest of changes that can have the biggest impact on our waste and recycling habits.  One simple change to make is to reduce the amount of single use batteries used in the home.  Stopping the regular purchase of items such as household batteries & instead investing in rechargeable batteries will help to eliminate hazardous waste in the home. Simple changes like this can really save money as well as help the environment.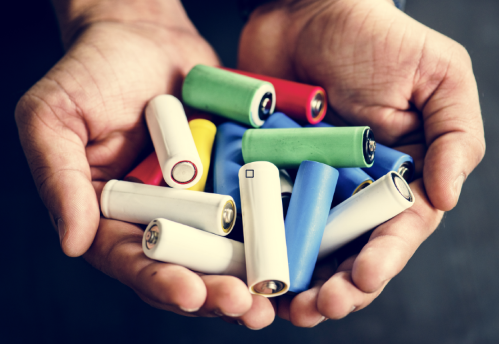 Inevitably there may be a need for some households to stock & use hazardous products & if you do it's very important that you manage them correctly during use to make recovery or disposal easier for you.  Our two very important tips & common mistakes to avoid during the storage of hazardous materials are:
Do not remove any labels from hazardous waste containers, even after use the identification of these products is vital to the recovery or disposal.  Unidentified products will not be accepted by hazardous waste contractors therefore to avoid problems with disposal do not remove the identification labels.
Do not mix products – If you have several materials in partly used containers do not be tempted to mix contents into one container to reduce the number of containers you have. Mixing of products is dangerous & makes disposal very difficult.
Where can I dispose of hazardous materials properly?
Civic amenity sites are the most practical & popular way to dispose of hazardous waste products.  Please check our website or contact the Local Authority in your area to locate your nearest facility & what items they can accept.  Please be aware most sites will have different requirements & items that they accept, therefore it's very important to check prior to making any journey with hazardous materials.
Please check our website for items accepted & additional information link here.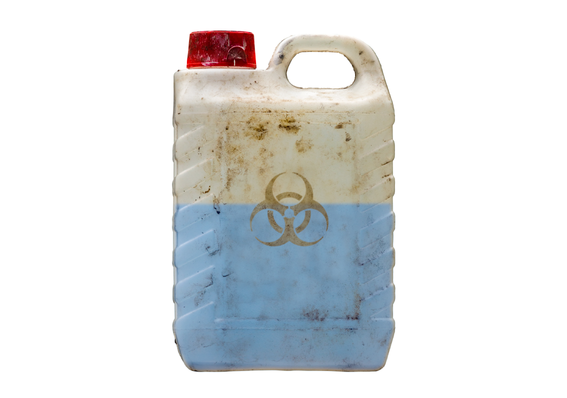 Education
Education is key to improve our segregation of household waste and to ensure proper disposal of hazardous materials. It is so important that we familiarise ourselves on the correct disposal of hazardous waste, the EPA have provided detailed information, tips, hints & guides specifically in relation to household hazardous waste. Click here to download the information.