There is no denying that shopping habits are changing, so we must ensure that our recycling habits are adjusting too. People have become more accustomed to buying items online, purchasing everything from clothes, household items, furniture, sports goods, beauty products and more. In Ireland alone, ecommerce or online sales are expected 'to hit €3.8 Billion by 2024' (The Irish Times).
Here at Barna we find that there is still some confusion around which bin packaging items should go in. This blog aims to help clarify how to correctly dispose of the main packaging types.
Why you should recycle & correctly dispose of your packaging materials?
Packaging is designed to protect items during transport and make items look attractive and appealing to consumers. This packaging is seen as waste though, a waste item that amounts to 2.7 million tonnes across Ireland annually. Packaging is simply unavoidable; however, some companies do offer sustainable packaging solutions, using compostable materials, completely recyclable materials, corrugated bubble wrap, biodegradable foam beads and more. This is becoming more common across several industries.
Ideally, we should recycle packaging materials so that they can be re-used and made into new materials. It limits the need to harvest new raw materials when there are recyclable materials available to manufacturers.
A study by ecommerceDB shows that in Ireland 29% of online sales are within the fashion industry, electronics and media make up 24%, toys, hobbies & DIY make up 20%, furniture and appliances 15% and food and personal care with 12% of all online sales in Ireland.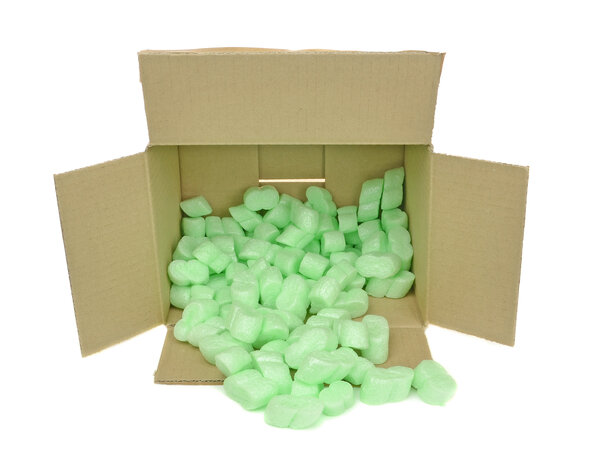 Understanding Your Online Shopping Packaging
Many packaging items from envelopes to boxes are recyclable. Here is an overview list:
| | | |
| --- | --- | --- |
| Packaging Material | Recyclable Y/N | Information |
| Cardboard | Y | This can be disposed of in your recycling bin, however, ensure you remove as much packaging tape as you can first. |
| Bubble Wrap | N | This is not currently recyclable and should be placed in your general waste bin. |
| Padded Envelopes | N | Not recyclable due to presence of bubble wrap. Put this in your general waste bin. |
| Polystyrene Foam | N | This should be placed in the general waste bin. |
| Paper | Y | Make sure items are clean, dry, and placed loosely in the bin. |
| Envelope | Y | Most envelopes are ok to recycle, however if it contains a window, the plastic window is not recyclable. Remove the window and you can place the envelope in the recycling bin. |
| Sellotape | N | This should be placed in the general waste bin. |
With boxes or bubble wrap, it is always a good idea to re-use them were possible.
Why you should recycle your clothes, shoes, and fashion accessories?
Clothes, shoes, and fashion accessories make up the largest amount of online sales in Ireland. Every piece of clothing you wear has gone through a complex manufacturing process that uses a high amount of electricity, water, and other energy sources.
Recycling clothes saves energy by reducing or eliminating the need to make materials from scratch. When your wardrobe and drawers are beginning to overflow, its generally a good time to do a clear-out.  Marie Kondo provides some great tips on how to organise your wardrobe and declutter your belongings. Items that don't 'spark joy' according to Kondo are generally the items that you need to get rid of. Re-purposing or recycling fashion items really does help the environment.
If the item is still in good condition consider donating them to a charity shop or swapping them, as this ensures those items are used to the fullest. This reduces the demand for new items which in turn reduces manufacturing requirements and the use of raw materials. If the items are no longer fit for purpose, you can bring these items to your local amenity centre or clothes bank.
There are now several platforms that enable users to swap or re-sell items, such as Facebook Marketplace & Depop.
MyWaste.ie outlines that some textile items are not suitable for re-use or recycling such as those that are heavily soiled or worn.
Why you should recycle personal care items?
Small changes or decisions you make when initially buying or disposing of personal care or beauty items can have a significant impact on the environment.
Increasingly more beauty brands are trying to make this as easy as possible for customers, by providing fully recyclable or compostable packaging materials, by providing refill stations, return programmes and so on. With many working towards the aim of a zero-waste policy.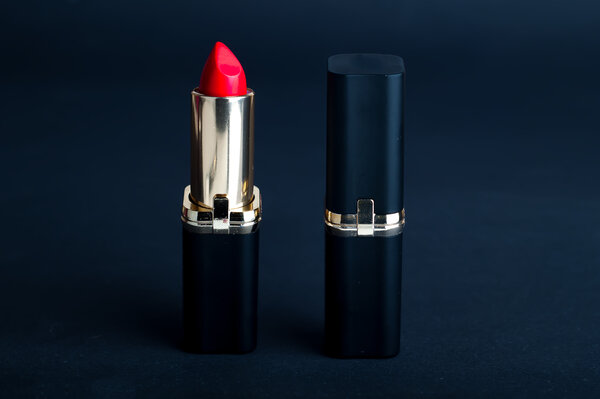 When you think that your average moisturiser pot can take nearly 1,000 years to decompose, it really makes you think. While many of you might feel it an inconvenience to check the packaging for recycling information or to google your query, when you could just toss it in the general waste bin, it is well worth it in order to reduce the waste going to landfill sites or recovery. By disposing of your personal care items correctly you are playing your part to make for a greener environment.
| | | |
| --- | --- | --- |
| Materials | Recyclable Y/N | Information |
| Glass bottles | Y | E.g a foundation bottle or nail varnish. Once you have cleaned the bottle fully, it can be disposed at your bottle bank. If the bottle contains a plastic top or pump, please put these items in the general waste bin before recycling the glass bottle. |
| Soaps, Shampoos and Conditioners. | Y | Plastic containers are recyclable, however if it contains a pump or plastic top these need to be removed and placed in the general waste bin. |
| Aerosol Cans | | Products like hairspray, deodorant and fake tan often come in an aerosol can. These cans are not recyclable in Ireland and must go in the general waste bin or be brought to your local amenity site. |
| Make-Up Brushes | N | Cannot be recycled and should be placed in your regular waste bin. |
| Mixed Materials | N | Items such as mascara, lipstick and make-up palettes should not be placed in the recycling bin but do check if the company are offering a recycling programme. |
For more information on how to correctly dispose of or recycle any of the above items. Contact the Barna team on 091 771619.