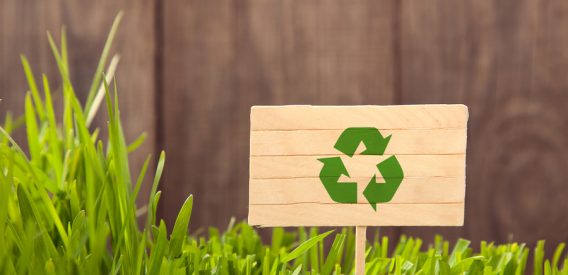 We are very much in the midst of our 'Irish Summer', but let's not forget about the importance of keeping up our good recycling habits. Here are some great tips to consider during the summer months.
It's a Mow Brainer
With the mixture of weather we get in the summer, the grass in our garden seems to grow an inch every minute. Your grass clippings are organic material that can be reused to benefit the environment. Instead of throwing it over the wall, you can spread the clippings back on to your garden. This will return valuable nutrients to your garden and if you are worried about the mess it will make, add your clippings to a compost pile.
Our Once a Summer BBQ
If you are lucky enough to have a BBQ, there are ways to help make it a 'Green BBQ'. If you are having friends or family over, make sure to have bins in your garden that are clearly labelled for general waste, recycling and third for food. Invest in a set of reusable, non-breakable plates and cups. A set of sturdy but lightweight plastic plates and cups is a great alternative to single-use options and isn't fragile like regular ceramic and glass sets.
Recycling on the Road
If you are heading on a summer road trip or picnic, bring food and snacks in reusable containers. Don't forget to also bring bags in the car to collect recyclables and look for bins along your way. Make sure to get the kids involved with recycling, it can be made into a game to make it more interesting.
Out With the Old
Are you finally getting rid of the ancient garden furniture, rusty lawnmower or old summer clothes? The summer is the best time for a clean out. The best way to dispose of this is to check your local recycling center and find out what materials it allows. Otherwise, do a good deed and give away your old clothes to charityCheck out our Barna Recycling Centres near you!