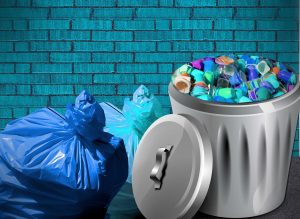 Try and make contact with the tenants before their moving out date to set clear guidelines on what you expect the house to look like in order for deposits to be returned.
In terms of waste and recycling, make them aware of their local amenity site should they need to dispose of additional waste that has piled up.
If you have been unfortunate and the tenants have left the house in a bit of a mess, then perhaps a small skip might be the best option for you. Skips can take all material types and saves the need for you to divide waste out between general waste & recyclable waste – we do that for you!
If the bins are currently in the tenant's name, make sure they cancel it and that a change of ownership is undertaken. For help on changing ownership/addresses please see here.
If you are clearing out the home yourself, be attentive when separating your rubbish into the correct bins. Bins containing incorrect waste should not be placed out for collection until this waste has been removed.
Remove the incorrect items from the bins.
If you bag the extra waste perhaps think about taking it to a local waste recycling centre.
Report the contamination to Barna Recycling before your scheduled collection, we can arrange collection of the bin. This may incur an additional charge.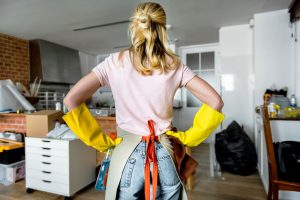 Should you have a mammoth task of clearing out a house, contact us for a quote for skip hire. When you hire a skip, you get all the mess and clutter out the door, into the skip and out of your mind quickly and effortlessly.  It's a one step process that makes the clear out as easy as possible
When you phone our office, our experienced staff will advise you on the size of skip that best suits your requirements. Don't forget customers of Barna Recycling's household bin services can avail of customer discounts when hiring a skip.
Barna Recycling household customer service team are here to help you with any query you may have about your waste disposal needs.
Don't know where your local recycling centre is? Click here to check out our recycling centres.