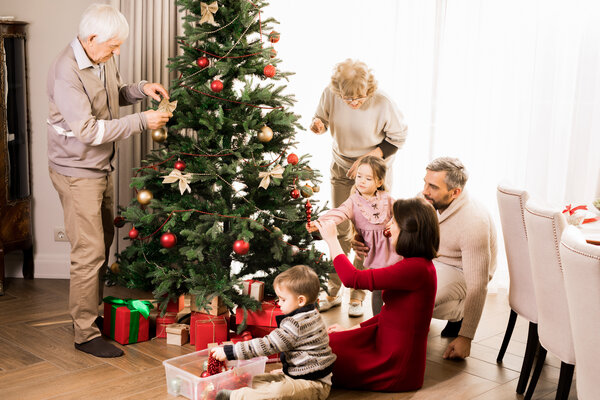 Whilst you are planning your Christmas gifts or writing out your grocery shopping list, why not plan out how you and your family will handle Christmas waste this year.
How does one plan out their Christmas waste I hear you ask?
Its simple really.
When the Christmas cards start arriving, have it set out that the cards are to be displayed somewhere in your home and the envelopes go in the recycling bin. When visitors bring gifts, what should you do with the gift bags and other packing, you could plan to save the giftbags to reuse. Any nonreusable plastic or cardboard packaging should be recycled. Each year many of us also look to buy new decorations when maybe what you already have is perfectly fine. There are many ways to deal with these conundrums.
Here is Barna's advice for reusing, reducing & recycling at Christmas time:
If you happen to have old or unusable Christmas cards, you can cut them up and use them to make labels for presents.
Try to reuse envelopes by sticking labels over the address or you can simply pop it in the recycling bin if it is unusable.
Sending e-cards is becoming increasingly popular over sending traditional Christmas cards, especially for family and friends living abroad.
When shopping, bring reusable bags to limit the number of plastic or brown paper bags you take home.
Make more frequent trips to bottle recycling facilities rather than making one big trip after Christmas.
Avoid using paper plates and cutlery.
Try and buy recyclable Christmas crackers or ones with gifts that are usable and will not be thrown out in a matter of days.
Buy good quality presents that will last.
Buy recyclable gift-wrapping paper for wrapping gifts.
When receiving gifts be sure to take off any sellotape before putting the wrapping paper in the recycling bin or you can also keep it to reuse again.
Likewise, when you receive a gift bag, store it away and re-use it.
Buy rechargeable batteries to use for decorations and presents.
Recycle broken Christmas lights or decorations.
View Barna's top 10 Christmas tips here.
At Barna we actively encourage our customers to upcycle where possible, below are some of our favourite upcycling ideas for Christmas decorations, they are a fun way to get the kids involved in upcycling. As always though, ensure children are supervised when upcycling or creating new decorations.
As we close on what has been both an eventful and uneventful year in many ways, we have to stop and take a moment to say a big Thank You to the Barna Recycling team for keeping the show on the road this year. Likewise, to our customers, we Thank You for your understanding in any changes we needed to implement this year.
We want to wish you and your family a Happy Christmas and Best Wishes for 2021!