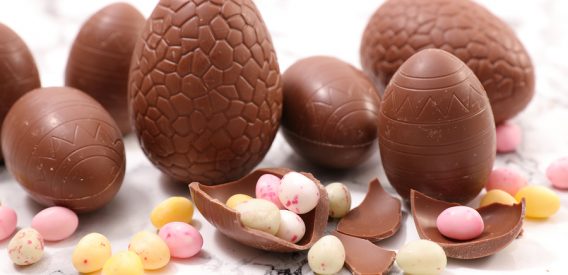 It is hard to ignore the temptation of the brightly coloured Easter egg boxes in every shop. According to the Leitrim Observer, us Irish like them so much we go through an estimated 17 and a half million Easter eggs during the holiday.
That's a lot of Easter eggs and therefore that's a lot of packaging. Majority of Easter eggs come in a cardboard box with a clear plastic window to peek inside. Ireland's regional waste management offices are urging households to dispose of their Easter packaging in the recycling bin.
Barna Recycling recently posted a blog about the new Recycling Ireland List. This is more important than ever, as we are set to create a high amount of Easter egg recycling waste over the next coming weeks. Barna Recycling is urging people to make sure the Easter packaging (as well as any other recyclable material) is clean, dry and placed loosely in your blue recycling bin.
The Observer also noted that more than 1,000 tonnes of recyclable materials will be left over when the customer has munched through their tasty egg. If you are unsure of the new Recycling list, please visit the website. A good suggestion would be to print out the Dos and Don'ts of the list and stick it on your fridge.
Check out the video on Recycling Ireland on how to dispose of your Easter Egg packaging:
Have a happy Easter and enjoy your Easter eggs!